Pest Control Tips This Christmas
The Big Day will soon be upon us and at this wonderful time of year, full of fun and festive cheer, the last thing on anyone's mind is pests. For pests, the answer to the famous question posed in the song 'Do They Know It's Christmas time At All' is most definitely, no! They still lurk, waiting to feast on the leftovers in bins wedged open with the increased volume of rubbish bags and setting up home in the beautiful real greenery brought in to decorate our homes. In this article, we look at ways in which pests can become unwanted guests for Christmas and how to prevent this from happening.
Where Might Pests Lurk At Christmas time?
Real Trees & Wreaths
Christmas trees of all types and evergreen wreaths and garlands can be host to a large variety of bugs. Aphids and spiders in particular like to nest in evergreen foliage. It makes sense if you think about it, until recently your tree or wreath was exposed to the elements and that includes a host of insects and pests. At this time of year, they may be inactive, but when you bring the tree or evergreen decorations into your home, the environment warms up and the insects are likely to hatch or become active. You can dispose of a good deal of these unwanted guests by giving your foliage a good shake outside before bringing them into your home. Many lifestyle blogs recommend spraying your tree with neem oil, we are not sure how effective this activity is, but as neem oil is a natural product not harmful to your home or its inhabitants, it is safe to give it a try!
Artificial Decorations
We all generally store our Christmas decorations in boxes in the loft or the boarded-out eaves of the roof in the garage. All good so far. But when you consider that lofts and garages are frequently the very place where pests like to set up home and the contents of your boxes, such as artificial wreaths and trees, provide the perfect place to nest, it becomes clear how certain pests might become transported down into the heart of your home. Although it's an age-old debate for humans, pests aren't fussy whether trees or decorations are live or artificial so it's wise to check for signs of pests, such as spiders, insects and even rodents before bringing them into your home. Give everything a good shake outside before beginning to decorate. It's also a good idea to store items in hard plastic boxes with a tightly sealed lid to prevent pests from being allowed to enter. It's a shame to take out all of your lovely Christmas table linen, only to discover moths have made more holes than the Swiss cheese on your Christmas cheeseboard.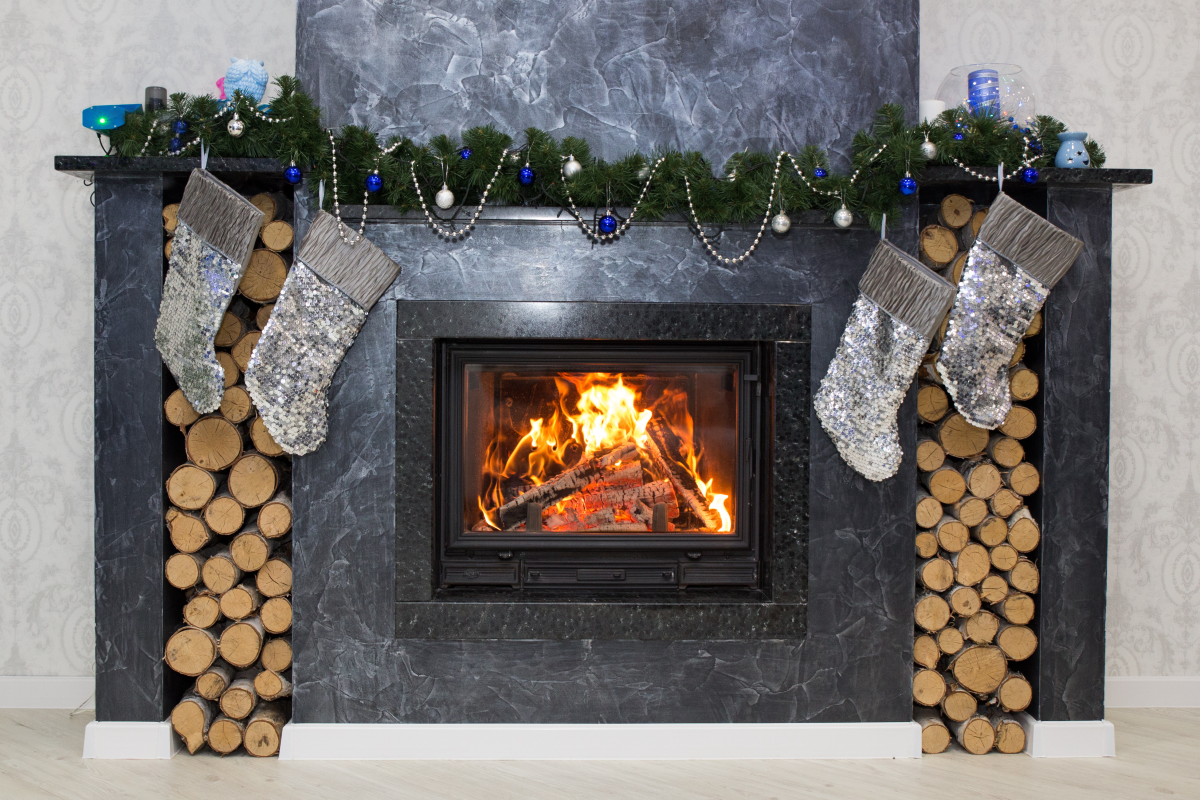 In Firewood
Ah, the sight and warmth of a roaring fire with the stockings hung ready is often the picture on many a Christmas card…but it doesn't tend to include the rodents, spiders, ants or wood boring beetles that can hide within the wood pile! Wood boring beetles lay eggs in dead wood and there they wait until the wood is brought into a warm environment – your home. The larvae then emerge, giving rise to an infestation of adult beetles. Frass (wood dust) is a giveaway sign that you have unwelcoming guests. Wood should be stored well away from your home with just enough for the day brought into the house.
How Can I Prevent Pests at Christmas time?
At Christmas time, with the increased likelihood of lots of lovely leftovers for pests to feast on and the potential for excess rubbish, now more than ever is it important to make sure that all waste is disposed of properly. Rubbish should be disposed of in bins outside with tightly sealed lids and should not be allowed to mount up anywhere. Although we all feel like a good sit down after enjoying our big Christmas dinner, taking care of the leftovers and cleaning down the surfaces as soon as possible makes good sense. Ensure that all crumbs or remnants of food are removed and all fabric items, like tablecloths and napkins are washed before packing away to remove any potential food sources.
Not that there's likely to be any left if you have anyone with a sweet tooth or children in the house, but check the tree for any stray chocolate decorations, gingerbread items or candy canes before packing away and only leave out nuts and trays of dates etc when they are in use.
Pest Control Tips This Christmas
We hope you have found our Pest Control Tips This Christmas useful. From us all at iX5 Pest Control, we would like to take this opportunity to thank you for your custom this year and wish you all a very happy (and pest-free!) Christmas. We look forward to sharing more advice and tips with you on our blog in 2022.
Pest Control Tips This Christmas